The best way to get to know Trapani is looking at the ties this town has always had with the sea.
Nowadays fishing provides a means of support, but in the past the Mediterranean was a source of wealth because of the coral industry.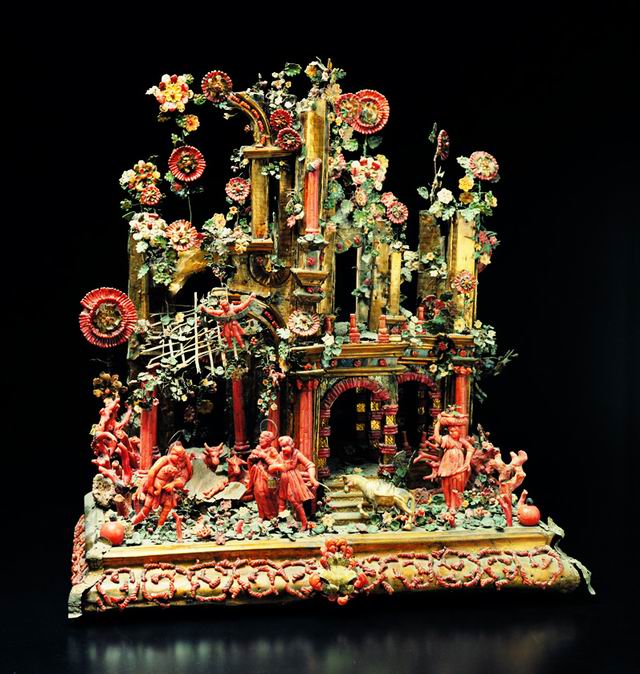 The precious coral works made by skilled craftsmen have made this town famous since the second half of the 16th century. Today this remakable and creative craft is gaining, strenght again thanks to the workshops set up by young artisans, who have revived and ancient form of art that seemed to have fallen into oblivion.
A collection of very fine coral works is dispalyed at the Pepoli Museum, inside the old Carmelite monastery. Next to this building stands the Santuario dell'Annunziata, where one can find a beautiful 14th century marble statue of the Madonna of Trapani.
Walking down the streets of the oldest part of the city centre, one can easily notice the indelible marks left on Trapani's town planning and architectural styles by various civilizations.
It is worth mentioning the Jewish quarter, with the Palazzo della Giudecca; the oldest quarter of the town, called Casalicchio, characterized by and Arabo-like labyrinth of narrow alleyways; Palazzo Cavarretta, the seat of the old Trapanese senate; Palazzo Riccio di San Gioacchino; the Church and College of the Jesuits; the Cathedral of San Lorenzo, which houses a "Crucifixion" attributed to the Flemish painter Van Dick; and finally, the Church of Santa Maria del Gesù, with a "Madonna with Child" by Andrea della Robbia.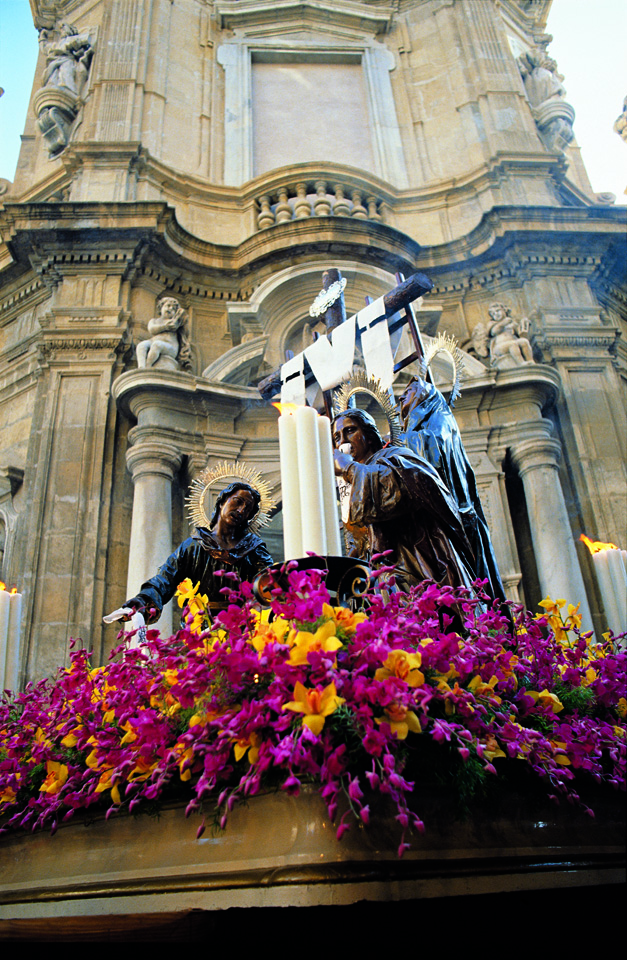 Another notable building is the Church of Purgatorio, whose facade was designed by the architect G.B. Amico. Here twenty holy groups, called the Mysteries of Trapani, are preserved and on Good Friday they are carried through the streets of the town centre in a 24hour huge procession. Such streets lead all to the sea, the typical fish market, the western town walls and the port, protected from the sea by the Castello della Colombaia. Along this route one can smell the scents of the local cuisine, characterized by strong and spicy flavours. A typical dish, of Arab origin, is couscous served with fish soup.
Texts and photos, gently permitted, are property of A.P.T. Trapani - www.apt.trapani.it