The reconstruction of Gibellina Nuova (New Gibellina) has hallowed the preservation of rural customs as well as the development of a new future-orientel culture, pushing the town towards a cosmopolitan direction.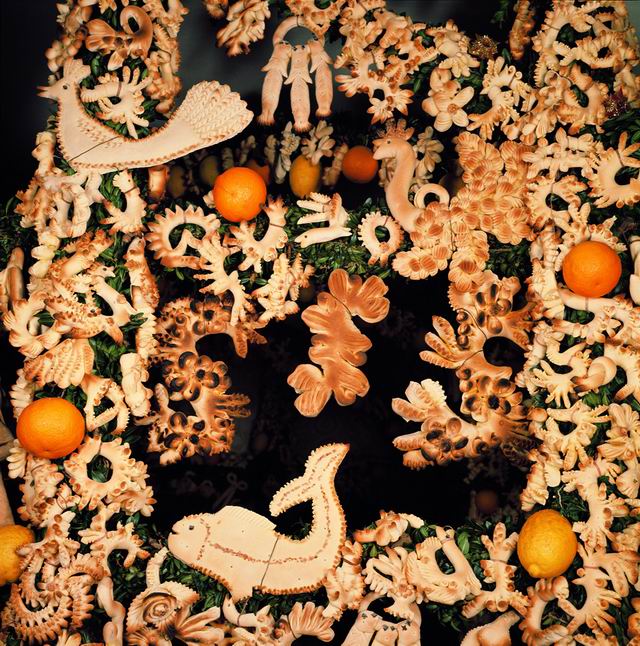 On approaching the town, one goes past the grandiose sculpture Stella Di Consagra, one of the symbols of Gibellina Nuova. The suddenly one is surrounded by a kind of virtual reality, consisting of the Sistema delle Piazze, the Church, the futuristic works of art at every street corner and the reconstructed Palazzo di Lorenzo and Baglio delle Case di Stefano.
Accardi, Consagra, Quaroni, and other distinguished artists have given their contribution to the new identity of Gibellina Nuova. On the ruins of the old town Alberto Burri created the Cretto, artificial, scenery to memorize the past and crystallize the catastrophic event.
Every year this place hosts the theatrical performance of the Orestiadi di Gibellina.
Just opposit Gibellina, the town of Salemi is perched on the slope of Monte delle Rose. Between the Mazzaro and Grande rivers.
This was the place of the ancient Sicanian town of Halicyae, allied with Segesta.
The main attractions of this medieval town include the superb Norman castle, the baroque Mother Church, the complex of the Church and College of the Jesuits and the Jewish quarter. Popular feelings and deep religiousness find their utmost expression in the traditional, colourful and artistic festival of the Cene di San Giuseppe.
The village of Vita originated in 1604 from a medieval hamlet in the feudal territory of Calatafimi. From here one can set off on a journey through the nature trails of the Bosco della Baronia.
The agriculture centre of Salaparuta is of Arab origin. Its old name, Menzi Salah, means "the lady's hamlet" and the name of the Paruta family, responsible for the building of the present town, was subsequently added to it. The remains of a medieval castle restored in the 18th century are of great interest.
Partanna, situated between the Modione and Belice valleys, was probably an old Sicanian settlements. The oldest part of the town centre, surrounded by walls, was built in the 14th century around the Castle and the Mother Church.
In Poggioreale one can admire the clay shards of the 6th century BC found in Mount Castellazzo as well as the contemporary square designed by the architect Paolo Portoghesi.
Between Segesta and Selinunte, the town of Santa Ninfa gives the visitor the opportunity of enjoying the beautiful natural environment of its woods. One of them, called Finestrelle, hosts the Museum of Ethnology and Anthropology.
Just a few hundred metres away there is the newly-restored castle of Rampinzeri, now the seat of a horse-riding club.
The 1,350 m-long karst cave of Santa Ninfa is unique in Europe for its bizarre concretions and gypsum crystals, a heaven on earth for speleology enthusiasts. The town also offers interesting attractions in the porphyry paving of Piazza Libertà and in the Church of Purgatorio.
Texts and photos, gently permitted, are property of A.P.T. Trapani - www.apt.trapani.it