A culinary art with antique roots, a territory that has given vitality to wines that are among the most highly esteemed on the Italian scene, an agriculture based on genuine and traditional products, a sea abundant in fish: these are the ingredients that make up a tradition that has been nurtured and handed down to us today.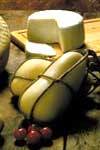 Homemade bread brings out the flavour the many "bruschette" and especially of the olive oil, one of the local cooking's most select codiments, considered among the best in Tuscany. Vineyards alternate with olive groves and the wine produced is the perfect accompaniment to the flavours of the Maremma's first courses such as "acquacotta" or "tortelli" and the main courses of wild boar or grilled fish. The cattle raised in the green countryside, recognized indigenous breeds such as the Maremma cow, graze and produce delicious cheeses that together with salami and cold cuts are vital parts of a long-standing tradition.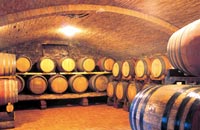 The excellent and tasty cold cuts and salami are wonderfully appetizing at any hour, not just before meals. The fragrances of the local cuisine are refined and heightened by many of the land's other products: chestnuts, mushrooms, herbs and truffles. The truffles are used especially in recipes for game and roasts. Simple and genuine triumph and are served with renowned vinsanti. The food and wine tradition is in keeping with the spirit of the Maremma.
Texts and photos are property of APT Maremma