Why a vacation in Agriturismo?
Agritourism is a style of vacation in which hospitality is offered on farms. This may include the opportunity to assist with farming tasks during the visit and for sure will offer relaxation, rest and good tastes. Agritourism is wide-spread and includes any farm open to the public at least part of the year but check our search engine because some of them only open for a few weekends in the fall.
What is Agritourism?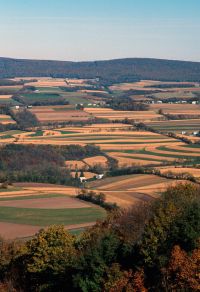 An Agritourism farm is any land based farm or business that is open to the public. These specialized farms generally offer things to see, things to do, wines to taste and tipical products or gifts to buy, and a unique and memorable experience suitable for the entire family.
Agritourism is often practiced in wine growing regions, Tuscany, Emilia Romagna, Marche and Veneto are perhaps the most well known Italian regions for their vineyards. We want to propose a different point of view suggesting an agriturismo agritourism in Lombardy. These are just a few samples of the many farm houses we have in our database. You can navigate through zerodelta.net to find all of them.
Why in Lombardy?
Perhaps you have a business meeting in Milan, you have a couple of days free and want to take them for yourself. If you are flying to Italy from another continent, chances are you'll be spending at least a couple of hours in Lombardy, for it is here you'll find Malpensa Airport. We have a few quick tips for you. Wine tasting, farm tours, country bed and breakfast, and even farm stands are just a few examples of what Agritourism can offer. Perhaps you can be surprised but you can find an agriturismo also in the Milan territory.
Most people don't know, but Lombardy has still much more to offer.
Just half an hour from Milan, and easily reached by bus from the airport, is glorious Lake Como. If you spend a few days here, you can take leisurely boat trips to the many aristocratic villas and gardens, and to the charming villages of Bellagio, Varenna, and Tremezzo and, of course, find an agritourism in Como or Lecco .
In Bergamo and its surroundings people can discover monuments and artistic objects of uncommon beauty, as well as important historical and cultural witnesses, hidden among hills, mountains, country landscapes, rivers and lakes. In Bergamo city, you'll find what many believe to be the most picturesque piazza in the whole country and its territory has many agritourism where you can stay.
In the heart of Pianura Padana, the province of Cremona is an alchemy of water and earth. The unique charm of the countryside is due to the flowing of Po, Oglio, Serio and Adda rivers with designed beautiful lines of poplars along the banks of the watercourses. It's a breathtaking landscape where the agricultural activities espouse the respect for the environment. The province has succeeded in protecting its territory, deeply marked by the production of necessities, and examples of this success are the natural parks on Serio and Oglio rivers, the estate of Boscone and the oasis of Le Bine. The several bicycle lanes and the walking paths along the Po river allow the visitors to dive into the genuine nature so we think that Cremona is probably the best place in Lombardy where to stay in agritourism.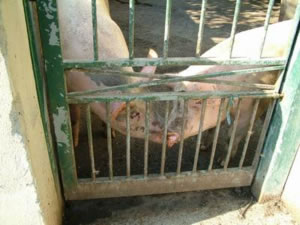 Mantua's Ducal Palace has a cycle of frescoes by Mantegna that no art lover should miss. Other landmarks include the Palazzo del Te (1525–35); the Church of Sant' Andrea (15th–18th cent.), designed by Alberti, where Mantegna is buried; and the law courts (13th cent.). Also in the Mantua's territory is possible to find an agritourism where to stay.
Going to Pavia, South West of Milan, on the way to Piedmont, you'll drive through miles of brilliant green rice fields with many farm houses and agritourism. You'll be surprised when you'll see the rococo façade of the Charterhouse of Pavia, a monastery whose wildly extravagant decorations are a national masterpiece.

As usual we invite visitors to send any relevant information or criticism they may have on topics we cover on this web, you can use our Italy travel forum