Japan Week is organized by "International Foundation for Friendship" (IFF) and by "Nippon Travel Agency" (NTA); it's one of the most important touristic and cultural initiative on the whole international outline and it happens each years in e different nation.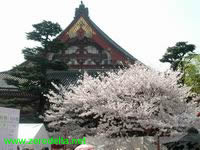 The manifestation has like end to create a link between culture of host Nation and Japanese values thanks to martial arts, theatrical, sportif and dancing performances, art exhibitions, conventions and meetings. In the past editions the initiative has been in Italy two times, in 1986 (Florence) and 1996 (Venice). 2005's editions starts November 21 in Neaples near San Carlo Theatre, Castel Sant'Elmo, Castel dell'Ovo, Palavesuvio and it ends 27 November in Plebiscito Square.
This is synthetical program of the 30th edition: near Castel Sant'Elmo, from 23 to 27 november (from 10.30am to 6.00pm) there are handicraft exhibitions, origami japanese painting laboratories, kimono fittings and tasting of typical japanese gastronomic products; from 12,00am to 2,00pm and from 3,00pm to 6,00pm you may be present at "tea ritual" and "incense ceremony" (this last one only November 23).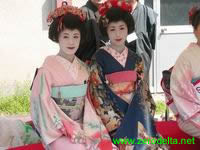 Near Castle's auditorium, during the afternoon, from 23 to 26 November there'll take place folkloristic dance with kimono.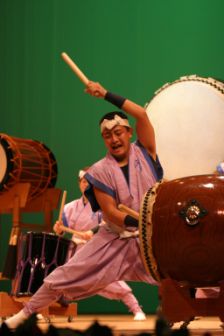 The Bellini Theatre entertains free theatrical performances: from 8,30pm to 11,00pm you may be present at the shows of mighty japanese drums and of Kaburi and Kagura.
For sport's connoisseurs, on Saturday 26 near Palavesuvio in Argine Street, there's a appointement not to turn up: from 5pm to 8pm a delegation composed by 79 Japanese Teachers presents a spectacular demonstration of martial arts: Judo, Kendo, Kyudo, Sumo, Karatedo, Aikido, Shorinji Kempo, Naginata, Jukendo, Nito Shinkageryu Kusarigamajutsu, Shinto Musoryu Jojutsu.
Closing ceremony'll be Sunday 27 starting from 10.30am: a majestic parade starts from town hall to reach Plebiscito Square.
For other informations you may visit the site of Cultural Italian-Japanese Association in Naples.